An Industry Rundown
At The Belt Doctor, we pride ourselves in excellent customer service and our team's industry specific experience. We stock over 100,000 belts in-house, so you don't have to; with our amazing warehouse team ready to pick & pack your order, you spend less time waiting and more time doing! Whether that be business related or hobby focused, we are here to get you back doing what you love. Contact us, today.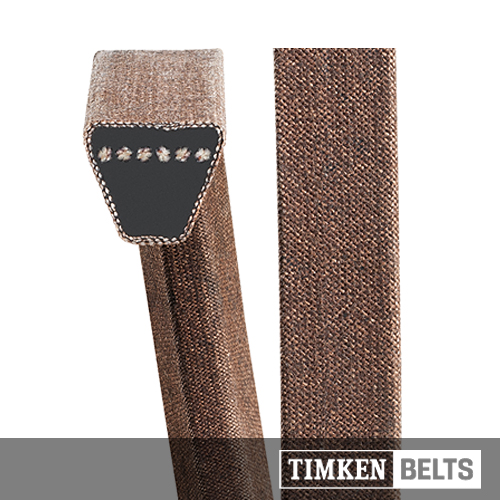 Categories of Belts
V Belts
The V Belt was invented by John Gates of Gates Corporation – formally known as the International Rubber Company – around the year 1917. First being used in motor vehicles, replacing the older style hemp and rope belts that were popular at the time. The 'V' is in reference to the shape of the belt, which tracks within the mating groove of the pulley in operation. Visit our V-Belt's page by clicking here.
Timing Belts
The Timing Belt is recognisable by its tooth design, whether one sided or double sided depending on the application. One of the earliest designs for a timing belt goes to L. H. Gilmer Company, around the early 50s. Compared to timing chains, which are noisy and require a great amount of maintenance, the rubber timing belt produces little noise in comparison and doesn't requirement much work except the usual fitting and removing of the belt. Visit our Timing Belt's page by clicking here.
Banded Belts
Banded Belts feature multiple v-belt strands which wedge into matched pulleys eliminating single belt faults under fluctuating and pulsating load tensions. It is also a solution for drives with longer centre distances. Banded belts combine the stability of flat belts with the raw performance of v-belts to keep machinery in motion for longer. Visit our Banded Belt's page by clicking here.
Speciality Belts
Our Speciality Belt range contains specifically designed drive belts used in various environments from conveyor systems to the textile equipment industry. We even stock the Thoro-Twist Belt which is a great choice as an emergency replacement belt if you ever find yourself in that kind of situation. If you are unable to discover the belt you need then get in contact with us today and we can refer to our data base of over 600,000 drive belts. We have a wide range of premium US-specification Specialty Belts stocked in our UK warehouse so why not visit our Speciality Belt's page by clicking here.
Why Choose Us
The Belt Doctor is the certified master distributor of Carlisle Belts by Timken and Ultimax Belts by Timken. For over 20 years, we have invested in our partnerships around the world to support our customers with advanced drive systems expertise and a bigger, better and readily available product range.
We partner with leading manufacturers to supply a huge range of US-specification power transmission solutions. Including v-belts, timing belts, banded belts and more...
Free UK Delivery*

*On Orders Over £35

365 Day Returns

Not Right? Send it Back!

International Shipping

Around the World from £3.95

100,000+ Drive Belts

in UK Stock Holding